Thank You CIBCSD
UPDATED July 14th 2017
The Channel Islands Beach Community Services District
allowed HBCA and the Developer to present to the board on Tuesday, June 27th
TOPIC: Channel Islands Harbor Developments
This is the letter sent following the presentations [Click Here for PDFCIBCSD_Letter-to-CCC_July_14_2017]
From: Channel Islands Beach Community Services District; Dated: July 14 2017; To: The Coastal Commission, City of Oxnard (Mayor and City Council); Ventura County Board of Supervisors.
This is the video of the meeting – thanks to KADYTV!


Proposed Massive 400 apartments at Fisherman's Wharf
55 feet high, Two city blocks long
Surrounded by a wall 18.5 feet high
1,000 more cars at Victoria and
Channel Islands Blvd.
---
More about HBCA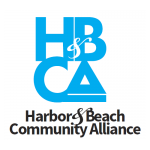 This group needs your support for keeping the harbor VISITOR SERVING and PUBLIC LAND FOR PUBLIC USE!
CLICK FOR MORE INFO

100% of funds donated to HBCA are used to pay consultant and an attorney fees.
ALL other costs for mailing, printing, administration, posters, presentations, etc are donated by volunteers.
---
The Harbor & Beach Community Alliance (HBCA) is not a 501(c)3 nor any type of corporation. It is a loosely organized grassroots community group and can endorse any candidate and take positions on issues. However, HBCA does not and has not fundraised for any candidate or political party or contributed any monies to a political candidate.

HBCA only fundraises to oppose the Fisherman's Wharf Apartment Project per the Public Works Plan Amendment 7, a public interest issue.

Western Alliance for Nature is a different and separate organization and separate from any of HBCA's activities other than it has allowed HBCA for this public interest issue to fundraise through their 501(c)3 corporation. The Western Alliance for Nature does not endorse candidates and has taken no position on this or any other election issues.
---