SAVE THE DATE
The next Channel Islands Neighborhood Council Meeting is scheduled for THURSDAY OCTOBER 26, 2023.
A list of details and guest speakers will be posted here and emailed to subscribers.
CHANNEL ISLANDS NEIGHBORHOOD COUNCIL (CINC)
PUBLIC MEETING:  Thursday October 26, 2023
Time: 6:00 – 8:00 pm
Location:
Pacific Corinthian Yacht Club
2600 Harbor Blvd, Oxnard, CA 93035
Agenda
1.  Introduction and Pledge of Allegiance
2.  Senate Update – Senator Limone
3.  Farm Bureau Update – Jodi Schweizer
4.  CINC Updates
5.  Rowing Club – Tammy Coburn
Zoom Information
CINC is inviting you to a scheduled Zoom meeting. Join Zoom Meeting https://us02web.zoom.us/j/81250187539 Meeting ID: 812 5018 7539
Oct 17th, 2023 Oxnard City Council Meeting
Oct 17, 2023 Ventura County Board of Supervisors Meeting
Next Ventura County Board Of Supervisors Meeting Tuesday November 7, 2023
The Channel Islands Neighborhood Council
is an all-volunteer organization representing the waterfront communities of Mandalay Bay, Harbour Island, Westport, and Seabridge.  The Neighborhood Council program was created by the Oxnard City Council to effectively involve members of our communities in our local government decision making process.  The Council serves as our platform to have a voice in the issues that matter to our collective communities.  Our collaborative ideas, input and participation are what it takes to maintain this very special place we call home.  As we sit on our patios, decks, or balconies, we all agree in a common thread.  "We are so lucky to live here."  We are a unique community; with the fifth largest small craft recreational harbor in the state.  READ MORE….
SUBSCRIBE TO RECEIVE UPDATES AND INVITES TO COMMUNITY MEETINGS
>CLICK HERE<
NEXT C.I.N.C. COMMUNITY MEETING
CHANNEL ISLANDS NEIGHBORHOOD COUNCIL 
Thursday October 26, 2023
Time: 6:00 – 8:00 pm
Location:
Pacific Corinthian Yacht Club
2600 Harbor Blvd, Oxnard, CA 93035
Agenda and Invite is located at the top of this page
ALL PREVIOUS COMMUNITY MEETINGS
>click here<
MARINE ADVISORY COMMITTEE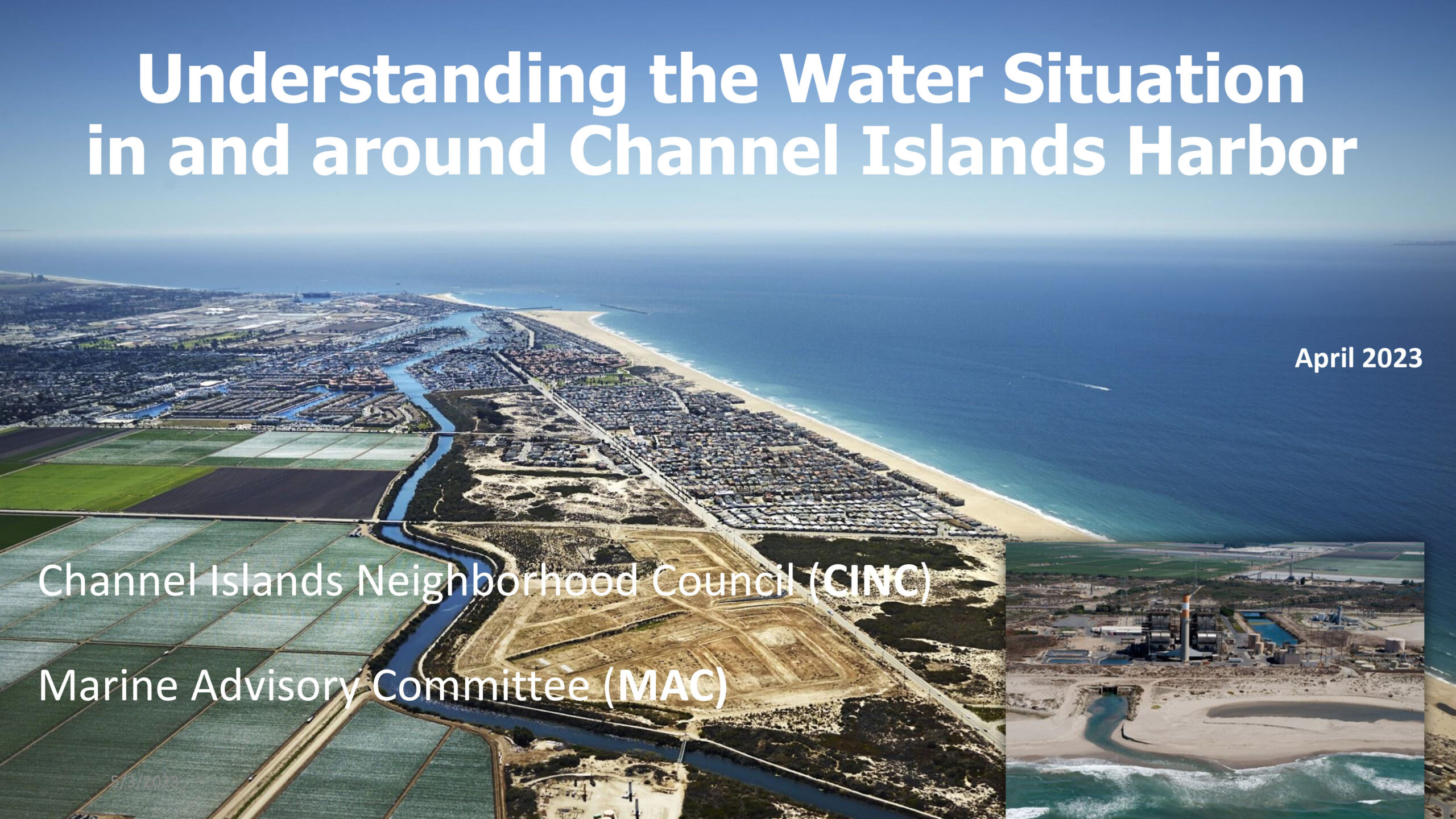 AIRPORT NEWS & SAFETY COMMITTEE