City of OXNARD
Updated with Letter from INCO on May 9th 2017
INCO Board Meetings – Harbor Presentations by HBCA and Developers
HBCA has retained consultants and specialists to review documents and procedures in regard to the proposed development at Fisherman's Wharf.
On Feb 1, 2017 HBCA presented to INCO on the development proposed for Fisherman's Wharf in Channel Islands harbor.
The presentation indicated that the proposed development presents many inconsistencies to policies in the City of Oxnard's Local Coastal Plan (LCP).
The board of INCO thanked the presenters and made and passed a motion to invite the developers to present at a future meeting.
On March 1, 2017 the developers responded with a presentation thanking the board for the opportunity to respond.
There were many questions and comments following both presentations.
The INCO board voted unanimously at the end of the meeting on March 1st to send a letter to the City and the County opposing the development.
In the event the links below do not work please see: https://www.oxnard.org/inco-archived-agendas-and-minutes/
I have re-posted the following in order – March 1st was the first presentation and Feb 1st was the developer response.
| | | | |
| --- | --- | --- | --- |
| Inter-Neighborhood Council Organization | Feb 1, 2017 (Includes HBCA presentation) | Agenda | Video |
| Inter-Neighborhood Council Organization | Mar 1, 2017 (Includes Developer response to HBCA presentation) | Agenda | Video |
May 9 2017, INCO presents the letter in opposition to the project.
See all BOS Agendas upcoming and archived meeting videos:
http://www.ventura.org/bos-archives/agendas-documents-and-broadcasts
Note: May 9 2017 fast forward to 27:21 if you want to see only this.
http://ventura.granicus.com/MediaPlayer.php?view_id=67&clip_id=4650
About INCO
The Inter Neighborhood Council Organization (INCO)
The Oxnard City Council initiated the Inter-Neighborhood Council Organization (INCO) to give residents the opportunity to participate in governmental decision-making processes.
The INCO encourages Oxnard residents to form neighborhood councils to address issues and needs that are important to community members.
The INCO, in turn, serves as an advocacy group for each of the neighborhood councils. The INCO is made up of the chairpersons of each active neighborhood council, ensuring that residents from each neighborhood have a voice.
The INCO assists the neighborhood councils in communicating with the Oxnard City Council and City staff, and helps the neighborhood councils achieve their objectives.
The INCO holds meetings the first Wednesday of each month, serving as a forum for neighborhood council participants. Meetings begin at 7 p.m. at the City Council Chambers, 305 W. Third St.
The INCO meetings are broadcast live on Oxnard CityWatch Television. Time Warner Cable subscribers can watch the meetings on Channel 10, and Frontier Communications customers can tune in to Channel 35.
---
More about HBCA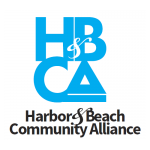 This group needs your support for keeping the harbor VISITOR SERVING and PUBLIC LAND FOR PUBLIC USE!
CLICK FOR MORE INFO

100% of funds donated to HBCA are used to pay consultant and an attorney fees.
ALL other costs for mailing, printing, administration, posters, presentations, etc are donated by volunteers.
---
The Harbor & Beach Community Alliance (HBCA) is not a 501(c)3 nor any type of corporation. It is a loosely organized grassroots community group and can endorse any candidate and take positions on issues. However, HBCA does not and has not fundraised for any candidate or political party or contributed any monies to a political candidate.

HBCA only fundraises to oppose the Fisherman's Wharf Apartment Project per the Public Works Plan Amendment 7, a public interest issue.

Western Alliance for Nature is a different and separate organization and separate from any of HBCA's activities other than it has allowed HBCA for this public interest issue to fundraise through their 501(c)3 corporation. The Western Alliance for Nature does not endorse candidates and has taken no position on this or any other election issues.
---