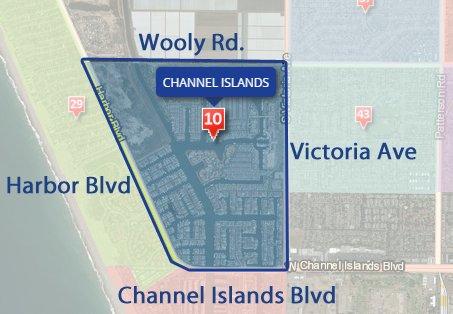 THE MEETING   MAY 8th

Please join us in the formation of the Channel Islands Neighborhood Council #10. The City has 33 active councils and our united voice is missing at the City.
If you live within the boundaries: Wooley Rd., Harbor Blvd., Channel Islands Blvd., and Victoria then YOU are in NC #10. Please come to the first meeting and hear from our Police Department guest speaker: Senior Officer Mike McManama.
An election will be held at this formation meeting and we need YOU!
PLEASE SHARE WITH YOUR NEIGHBORS!

Unified, we will have a larger voice than any single HOA in matters where the City needs to act, protect our property, support our infrastructure, update our common areas and enforce ordinances and laws.
Elected officials: Our Mayor, City Council, County Supervisor and a wide array of City Staff all recognize the value that Neighborhood Councils bring to the community.
Tuesday May 8, 2018
6:30 P.M.
Hollywood Beach School
4000 Sunset Lane
AGENDA
I. WELCOME
II. ELECTION OF OFFICERS
III. BEAT OFFICER'S REPORT
Senior Officer Mike McManama
IV. NEIGHBORHOOD QUESTIONS AND
CONCERNS
VI. ADJOURN
If you want more information you can leave a comment and we will connect you to Audrey Keller who has been setting this important meeting up with the City!
All comments are moderated – if you want to be contacted I will not publish your comments – I will just pass that on to Audrey.